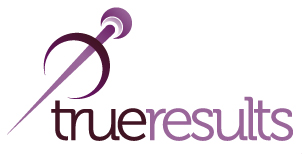 Like many people, in a variety of occupations, I'm a messenger. My chosen medium is coaching. I share deep stuff in simple ways. I help people improve their life, self and work results by powerfully connecting with their true Self. I call this People Change for Good.
After a decade of research, creation and development (whilst working as senior executive at Securicor and Marshalls) I first coached a series of Marshalls managers through my True Results Programme in 2001.
The simplest way to specifically describe my messenger style is as a living self- improvement book. A 'book' that trains, listens, understands and coaches each totally unique learner.
The key elements that flow through my programme are potential > purpose > presence > performance.
In 2004 I left the security of the corporate race to run my own business. Like many of the journeys I've enjoyed reading about, my business has been a trilogy. From the new dawn of First Light to the key employee development of Rising Talent and then finally in 2010 I found the return on investment niche that my business clients were looking for in this challenging economy.
Enter True Results.
So why start writing my own blog after all this time?
Since I started living my life purpose as a Performance Coach, I've coached 300 people. When you've a message to share it doesn't take a genius to see that my programme is just catching the tip of the iceberg.
The living catalyst that changed my life for good, with his Life Mapping and Goal Mapping wizdom, was Brian Mayne. He recently inspired me to see the light. That the written word is a clear way to spread this 'be your true Self on purpose' message to a wider audience.
My next blog will therefore be on CLARITY.
I hope you get to love the journey as much as I do.
Be YOU
Be True
Believe
Tim Downes
Your Guide