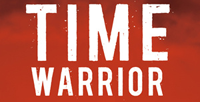 In December, fellow coach David Taylor strongly recommended I read 'The Prosperous Coach' by Steve Chandler and Rich Litvin. This affirming and enlightening book won my 'book of the year award' in 2013 and led me to read these other great books over the Christmas period:
1. Getting Naked by Patrick Lencioni

2. Go For No by Richard Fenton and Andrea Waltz

3. Wealth Warrior by Steve Chandler

4. The Prosperous Coach by Steve Chandler and Rich Litvin

5. Time Warrior by Steve Chandler

6. Expectation vs. Agreement (MP3 audio) by Steve Chandler

7. Outwitting The Devil by Napoleon Hill and Sharon Lechter
This list includes a re-read of 'The Prosperous Coach': a book that totally reshaped my 2014 Goal Map strategy, which saw me choose to 'work on the business' on New Year's Eve. Thanks to Steve and Rich I'm really excited about the start of 2014.
The new Napoleon Hill book, 'Outwitting the Devil ~ The Secret to Freedom and Success', has been kept under wraps for 72 years. It's time is now.
Interestingly, the first two chapters focus on the power of what Napoleon Hill (and Andrew Carnegie) calls the 'other self'. I really connected with Napoleon's experience, as the key part of my own True Results Programme is to find, connect, give identity to and bring purpose to our other self. I call the 'other self' the 'true Self'.
Here are twelve golden nuggets I took from these seven gems of wisdom:
- Truly understand the power of service, and serve, serve, serve.
- Let your potential clients powerfully experience the service you offer for free. This is the one true way they will get what you do.
- Share the kind truth to your clients and your potential clients. Bring into the open that challenging area they are keeping hidden.
- Do not fear rejection. Take proactive persistent action to create clients. YES is the destination, NO is how you get there.
- Say NO to people pleasing and YES to love, creativity, focus and true service. This will free time and create wealth.
- If you are a coach, focus on helping potential clients experience deep, powerful coaching for free. Let go of social media, internet marketing and the networking card-swapping game. Truly connect. Sell the true value of what you deliver and the time you have put into learning and practice. You help people attain their true potential and turn dreams into reality. Value this.
- Let go on traditional linear time management. Live in the present and take action with laser-like focus NOW - one step at a time.
- If you want to change a bad habit focus on letting go of the bad habit today. Tomorrow never comes. Seize this day and make it special.
- Take action on the thing you are procrastinating about. Do it NOW. Let go of worry, doubt and fear by taking action - now. Be free.
- The key to effective and harmonious work, family and coaching relationships is co-creating a true agreement. Instead, we rely on expectations. Setting separate expectations leads to a series of dysfunctional relationships. People honour true agreements.
- There is a solution for every problem. The path to true success lies within the answers provided by your other self. Your true, other self knows the right steps to take and when to take them.
- 'Your only limitation is the one which you set up in your own mind!' ~ Napoleon Hill.
Napoleon's in-depth research on 500 of the world's most successful people, for his groundbreaking book 'Think and Grow Rich', and his own fascinating life experience, confirm that the only person standing in the way of your own success is YOU.
Who would you be if you got out of your own way?
'I Can Do Anything and That's The Wonderful Thing' is the title of the chapter I wrote for Richard McCann in his book 'I Can', about the two words that will change everything.
What wonderful thing are you going to create in 2014?
Happy New Year.
Tim Downes
Performance Coach
True Results Ltd